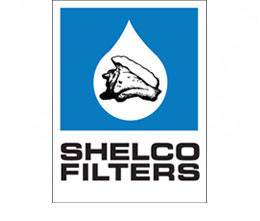 Shelco Filters offers one of the most extensive lines of filters and cartridges distributed and sold throughout the world.


Select a product catgeory:




Shelco Industrial Filter Cartridges
|  
View Housings


INDUSTRIAL FILTER CARTRIDGES
| | | |
| --- | --- | --- |
| | | High performance, cost-effective solutions for every filtration challenge. We offer a wide assortment wound, melt-blown, pleated, resin-bonded fiber, stainless steel  and carbon block cartridges. |
---
BAGS
| | | |
| --- | --- | --- |
| | | Shelco's MicroSentry™ HTF Series Bags are made using the highest quality filtration media across a complete range of micron ratings, thereby allowing the HTF bags to provide the highest particle retention efficiency and largest solids-loading capacity for your specific filtration requirements. |
---
JUMBO CARTRIDGES
| | | |
| --- | --- | --- |
| | | Shelco's Jumbo Housings & Cartridges are designed to accept a single cartridge that can handle flow rates of up to 150 GPM. With cartridges made of polyester media that can be cleaned and re-used and housings made of 304L or 316L stainless steel, this series is at its best against the toughest solutions and high solids contamination.  |
---
CUSTOMIZATION
It is crucial that your systems work to your exact specifications and standards. That is why Shelco works closely with our clients to customize their orders when needed. Our technicians are always on hand to discuss custom materials and design options, duplexing, multiple fittings, and other services so we can always find a solution that meets your precise requirements.
---
> VIEW SHELCO INDUSTRIAL HOUSINGS